"After being in the industry for over 10 years, you know who is legit in the event world. Ali Alden and her team are not only knowledgeable about events, but they are easy to communicate and partner with. We love working with everyone at On The Scene Event Services. They will help take the added stress off of events. Such as finding caterers, entertainment, and any other vendor you can think of. As a client I feel like most of the time is spent worrying about how everything will come together and don't get to enjoy the ride. I can assure you that Ali and her team will take care of you every step of the way and let you enjoy the event planning journey."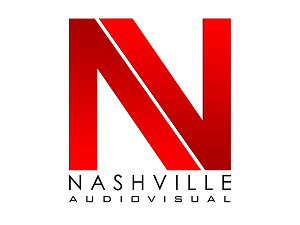 Kryssie Janetatos
Nashville Audio Visual
"I ended up hiring On the Scene somewhat last minute for a wedding where we found out the catering crew wasn't planning on sticking around for cleanup. On the Scene arrived promptly at their scheduled time. When they got there, there wasn't anything for them to do so they started going around and polishing glasses without me even asking. This particular night, they were primarily hired for bussing tables and refilling drinks, but they went above and beyond. I was so impressed with their punctuality, professionalism, and their attention to detail. I will definitely use them again and would highly recommend them to anyone. Thank you so much!
I truly LOVED working with your team."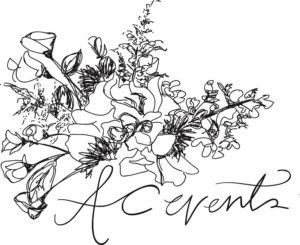 Alex Cantrell
Alexandrea Cantrell Events
"I have used On The Scene for many years both corporately and personally, for both small and larger events. Ali and her team have always made our events more enjoyable, and they have helped us with everything including food and beverages, providing servers, and set up/clean up. Her team is always professional and punctual. They do a wonderful job and many of our guests have been highly complementary of their services over the years. I would highly recommend On The Scene for any event, no matter what size."
G. Lee Bryant, Jr., MD
Allergy and ENT Associates of Middle Tennessee
"As a festival beverage concessionaire, we contracted Ali and On The Scene Event Services as our staffing partner to work with the Music City Eats festival. We have done business all over the country and utilized a variety of avenues in order to staff events and festivals of all sizes. This was a first year event, and we needed someone who would be able to accommodate our needs.
From the beginning, we were impressed with her attention to detail, her follow through, and her ability to communicate with everyone involved to make our event a success.
Ali exudes confidence and flexibility when faced with last minute changes, long hours, and uncommon requests. Most notably, her management style is outstanding. She is assertive and immediately commands respect from her staff while maintaining a sense of humor and fun. The staff was professional, polite and very hard working. During long festival hours and conditions, a great attitude is essential, and the staff certainly delivered. Ali and the On The Scene Event staff were exceptional, meeting and exceeding all of our expectations. We couldn't ask for more!"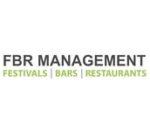 FBR Management
FBR Management | Waughtal Festival Services | Lollapalooza Festival Services
"I have been wanting to write this for a week now. I just wanted to say thank you so much for your excellent services last week at our Christmas party. The bar looked amazing and you did a great job. Kirsten was a huge help as well. It was nice that I could just enjoy myself during the party. Normally, I'm running around like a crazy woman! I really had a great time visiting with my friends since I was confident that you and Kirsten could handle it all. Thank you again!"
Audrey Koss
Audrey Koss
"Sara and I appreciate all your hard work and delicious banana pudding 🙂
We had an amazing time and didn't have to worry about all those details. Many thanks!"
Kris & Sara